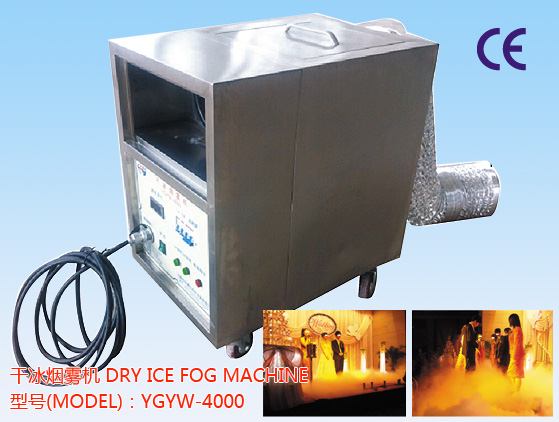 Product description:
---
Dry ice fog machine YGYW-4000
model:YGYW-4000
Outer Size:62×40×67
Weight:22kg
Power:2kw+2kw
Voltage:AC220V
Water Capacity:55L
And Water:25L-40L YGYW-4000

Dry ice fog machine is widely used in shows at theatre, troupe,and wedding party etc.Stainless steel shell and beautiful design.This unit has anti-dry,auto-temperature control and free choice on power input function. It has very low nosie,and compact structure with nice appearnce,convenient to use and far spray. It is brand new for stage use.